WHY CHOOSE RAINIER…
When looking for C Band Products and Entertainment Rainier has it all.
MORE CHANNELS... Get the Picture with Rainier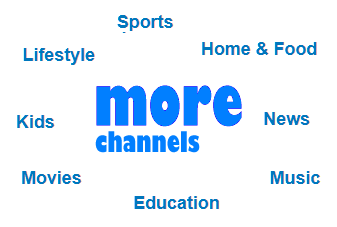 Exclusive C Band Subscription TV and Free TV with our D9865 Receivers.
Only Rainier Satellite can sell and authorize C band subscription TV channels for your Big Dish. Programming Center, Skyvision and NPS are out of business. Rainier has brought back all the fun.

BEST RECEIVERS, DISHES, MOVERS, LNBS, FEEDS,
and other products for C band…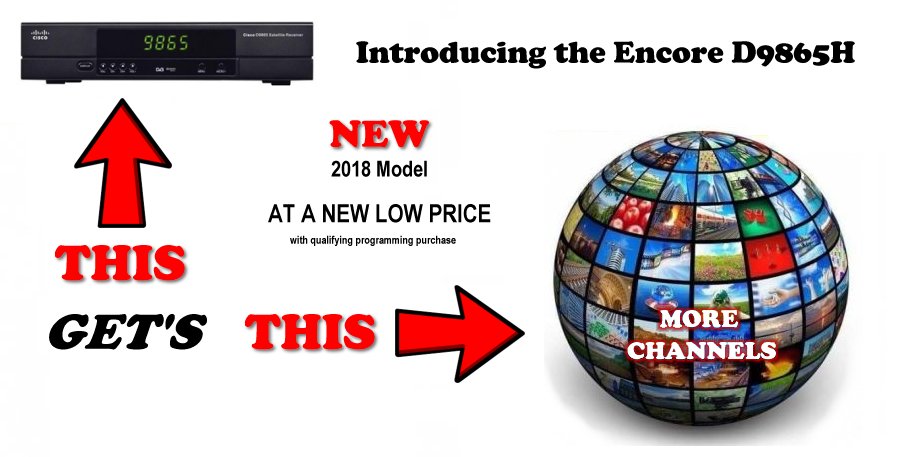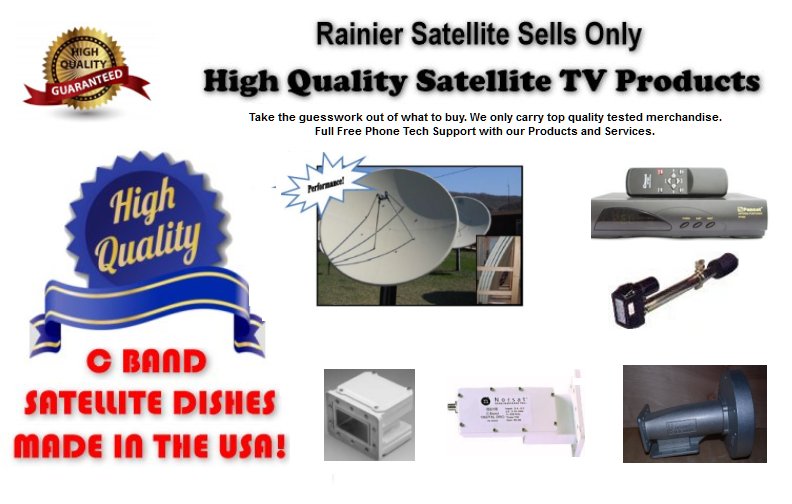 MULTI ROOM OPERATION… 
Send 9865's Picture and Sound to multiple rooms including your OTA local channels…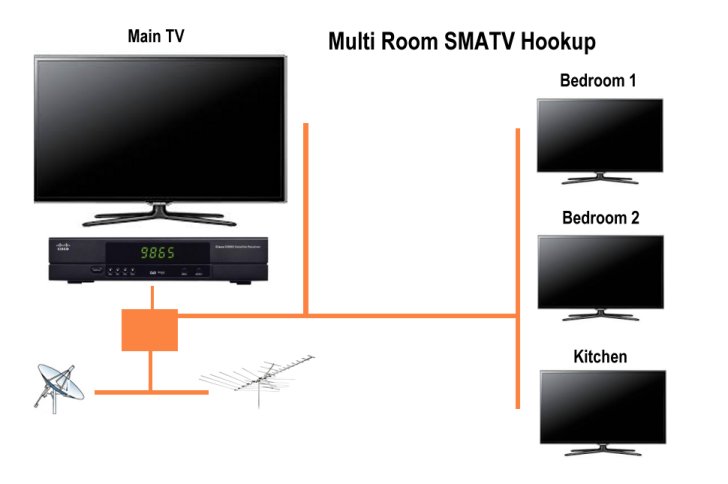 INSTALLERS…

FINANCING…

PHONE BASED Tech Support… Rainier is there to help even after the sale.


Rainier Has it ALL! Get on Board Today