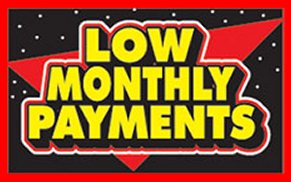 Did you know you now can pay monthly with Rainier. That's right we said monthly. Can't swing it all at once? Break it up, you can choose how long you want to pay it off.  How?? Using our Paypal credit system you can space out your payoff time, be it 6 months, 12 months, 24 months. And the best thing about it is you get your equipment and or programming to enjoy now! No waiting to save up the total to pay it off all at once. Also paying monthly you know what your payment will be, no surprises or worries.
Here's some examples:
D9865H receiver and 1 year of our Variety programming.
$86.67 a month for 12 months.
Mighty Mini dish mover SD version.
$11.67 a month for 12 months.
1 year of our Variety pak programming.
$29.99 a month for 12 months.
You can also use this method for renewing your subscription.
How can you not afford these prices? Rainier has made it easy for everyone to enjoy the best Quality HD picture and entertainment value TODAY! not tomorrow. I said TODAY!
Sign up with Paypal Credit by clicking image below.

Once approved you can start your order process with us and enjoy the best entertainment value out there right away.