Rainier Satellite Does it again. We came up with a Low Cost Solution to move your satellite dish.  Rainier Welcomes the New Primesat EZ-2000 Plus to our webstore. This is a Rainier Satellite Exclusive.
At a time where the economy is rocky and no movers are available Rainier Satellite addresses both needs.
LOW COST AND AVAILABILITY!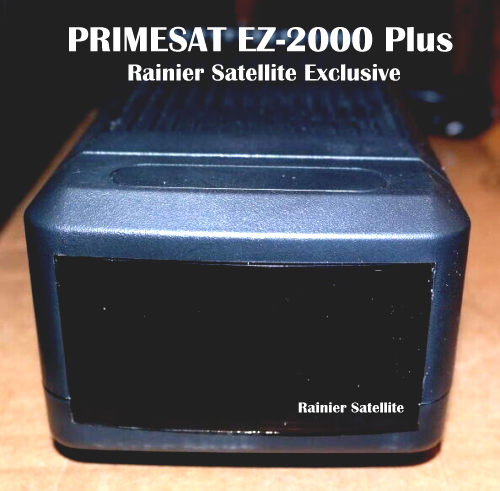 About the EZ-2000 Plus:
REPLACEMENT FOR JAEGER, SUPERJACK, MOTECK V-BOX I/II/III, V-BOX 7, PRIMESAT V-BOX PR1200.
Works with all C band FTA and Subscription receivers. Why settle for something used or 240 volts from offshore, no voltage converter needed. These units are brand new and work on 110 to 120 volts AC for North America. Standard US Plug. Compatible with all kinds of Actuators and H-H mounts. Drive dish size up to 3.6m. Fine-tune function for better reception. Anti-noise circuit to avoid miscounting. Full function IR remote control. Programmable 32 Satellites Direct Entry Remote. Short-circuit protection. Output Voltage 36 VDC. Output Current 3.5A Max. Main Supply Voltage AC120V / 60Hz. Power Consumption 80W. 2 digit LED display, 4 digit LED dish moving status bar..
Included:
1 x EZ-2000 PLUS Positioner
1 x Remote Control
1 x Owners Manual
In Stock
Order Yours Today.
Short on Cash? Pay in 4 and PayPal Credit Available.
Item ID PS2000