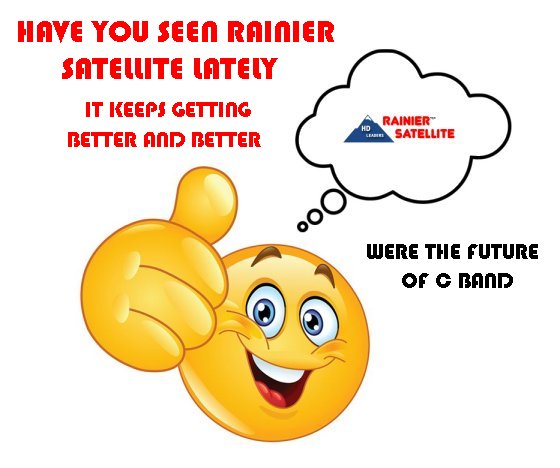 Rainier Satellite's humble beginning began in 2013 with a big idea, to bring non compressed HDTV to the consumer. Today it's a reality.
A overview from history: In 2013 and 2014 Rainier put in countless hours of R&D testing equipment and signals that could be used for this concept and got some of the best out there.There were ups and downs during this period but through determination, patience and perseverance Rainier overcame these rough start up times.
When we felt our products were ready for the public  unlike others companies do, Rainier Satellite LLC opened is doors to the public on May 15th 2015 with the sales of the well tested bug free D9865H receiver and a small programming package. Many naysayers back then thought we would never go anywhere, but we've proved them wrong again and again with continued success. At start up the Lifeline Basic package launched our Full Arc subscription service with 3 channels, NFL Network, Mav TV and Z Living all in Pure HD. To this day we appreciate the way these networks worked with us during the R&D phase and allowed us access to their signals to make Rainier's idea's reality.
Rainier slow but surely continued to grow in the second half of 2015 and 2016 with the additional release of more high quality products including our U.S. made 9 foot dish, the AP-600 dish mover and more and more Cable TV content such as Bloomberg, Newsmax., The Blaze and Pivot.
After the turbulent year in the satellite industry of 2016 with the demise of the 4DTV H2H service many 4DTV folk were left as orphans not knowing where to turn for TV content. Many migrated to Rainier but not all. Some jumped over to the high priced cable or mini dish systems just to find out it's not what they thought it would be with the high prices, hidden fees, early termination fees, poor picture quality and outages. Others tried the free TV route after being talked into a low price low quality FTA only gear just to find out about the buggyness of those boxes. They also learned of the unreliability of the here today gone tomorrow signals that many were lied to about by those unscrupulous FTA dealers that use this lie to make sales.
Many that left the nest have now rethought these bad decisions and contacted Rainier Satellite to purchase our equipment and became Rainier Satellite subscribers. Why? Because Rainier Satellite can provide them with what they were accustomed to with the 4DTV, quality equipment and reliable quality Cable TV programming that's always there.
2017 was a banner year for Rainier. We showed the public C band can have the great channels again. We expanded our channel lineup with big name Cable TV content. Playboy TV, Game Show Network, Ovation TV, WGN and WGN Sports were launched. These are channels that are on just about every cable system in the USA. Also big news in 2017 was the release of the New Cisco / Rainier D9865D satellite delivered firmware expandable HD satellite receiver at $500.00 off MSRP.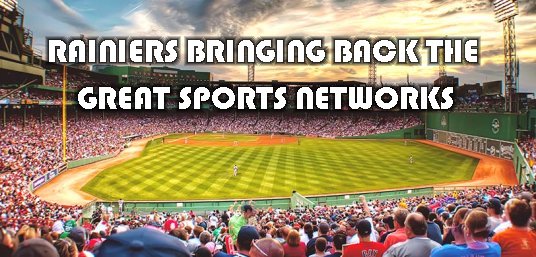 What does 2018 have in store? More great channels! In the first quarter of 2018 Rainier will continue launching more content with the rollout of a big name Eastern Sports network in Ultimate HD that has been gone for more than 17 years from c band satellite. Many have asked us about this network, and through hard work at Rainier now it is becoming a reality as launch draws near.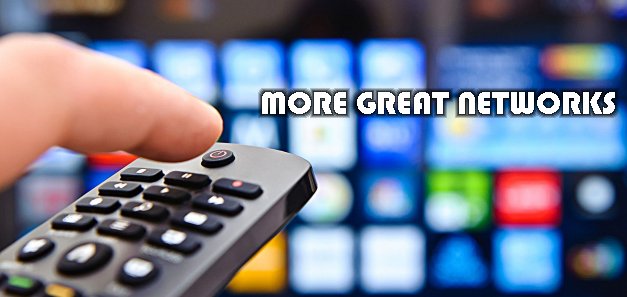 But that's not all. Additional Superstation's and Diginet's will be joining the Rainier family in 2018, and not to be forgotten more big name Cable TV networks will continue to get on board in 2018.
If you're not on board with Rainier yet, it's about time you get on board. Don't be left out of all the excitement and content offerings Rainer has today and will continue to bring to your backyard dish. Only Rainer can provide these for you on C band.
Were the Future of C band Satellite TV.

For more information speak with a CSR at: 509-486-4137