Still using that clunky old 4DTV, analog  receiver, or other problem prone  poor choice mover to move your big dish? Well the time has come to toss that old boat anchor overboard.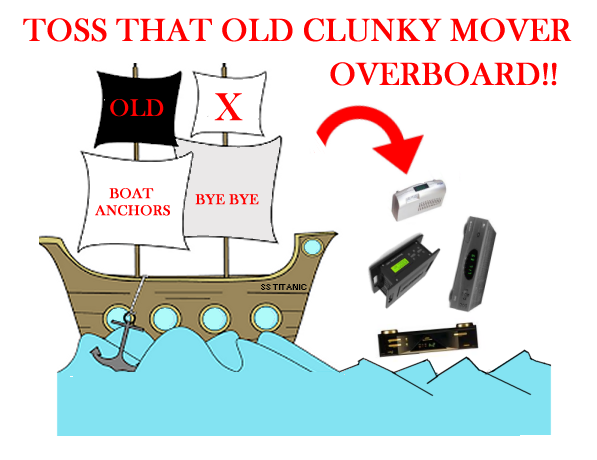 Move up to the NEW small size power packed Mighty Mini Tracker only from Rainier Satellite. It features a simple setup, one button direct entry satellite control, large LED satellite display, and other fine features to simplify your satellite TV viewing.
A product such as our Mighty Mini has long been needed for the big dish user. Rainier has made it a reality.
Its the perfect mate for our highly acclaimed D9865 satellite receiver series and C band subscription television service.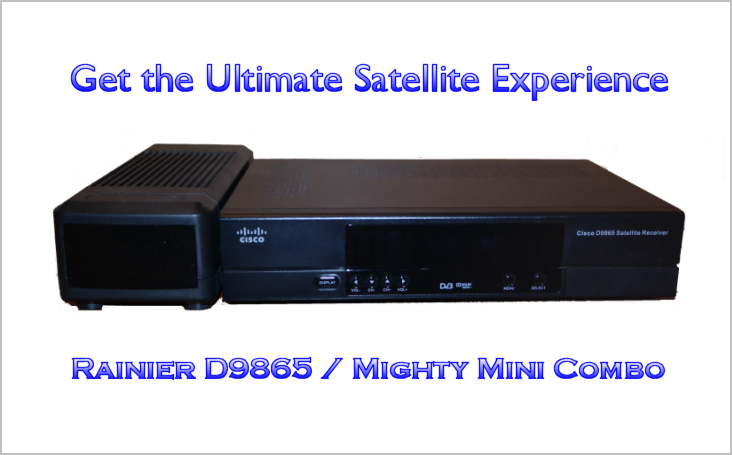 Wow! Check out some of the choices of programming available for your big dish only from Rainier Satellite.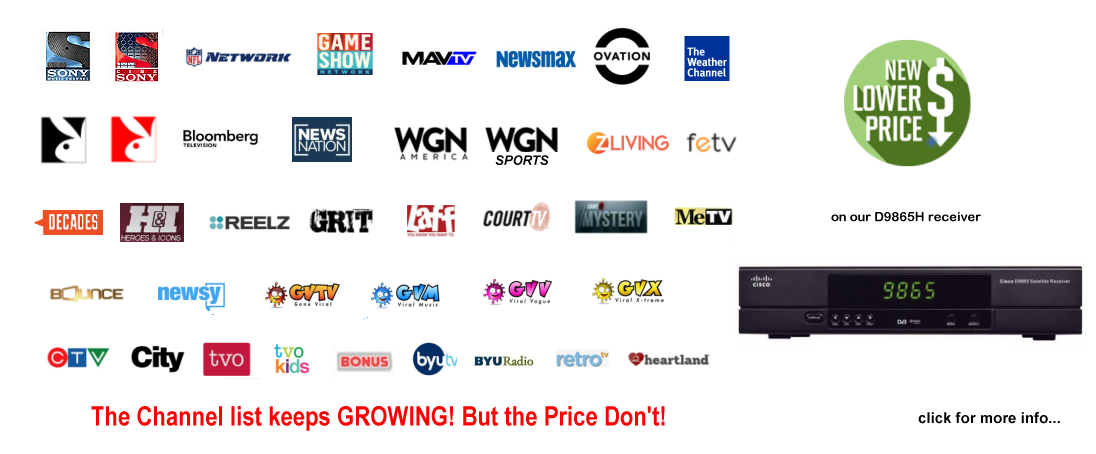 Sales of our New Mighty Mini has begun. Treat yourself today! Grab one by itself or with our 9865 satellite receiver and New Variety Pak and bring back the good old days of the big dish.  Only from Rainier Satellite. We continue to work hard to make c band a success again.
Learn more about Rainier Satellite HERE