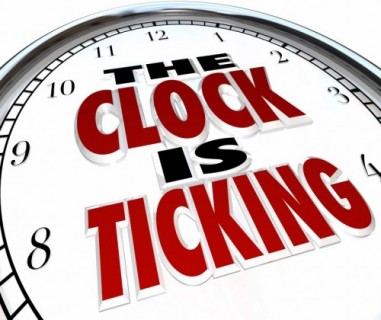 Times Running out. Our 5 year Anniversary with NFL Network sale is almost over. Did you get on board yet? Only 2 receivers remain at this low cost. After Sept 30 or until sold out of this quantity the price reverts back to our normal price.
Fall and Winter is right around the corner and activities move indoor to in front of the big screen. Fill it with the best from Rainier.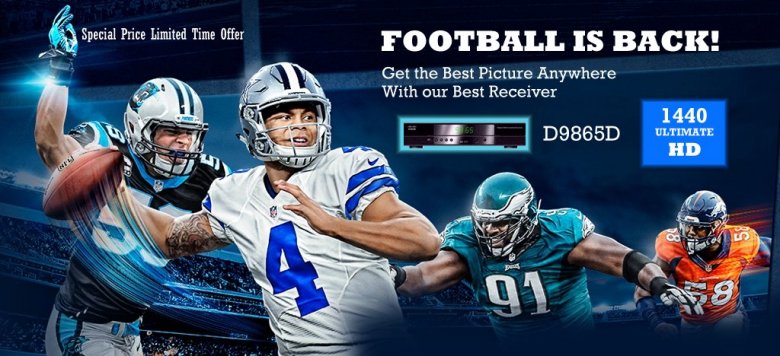 Get Sports, News, Movies, Family, Variety, Comedy, Westerns, Health, Adult and more Entertainment from Rainier at a low low monthly price.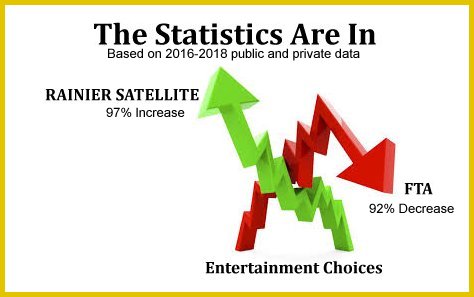 Channel count with Rainier has been growing, The opposite is true if you have a FTA only receiver. Networks and Feeds have been Encrypting and more will be soon. Rainier is busy acquiring contacts to popular FTA networks that will be scrambling. With a Rainier D9865 receiver and subscription you are insured continued entertainment of these popular once FTA channels. Rainier also continues to add to our cable lineup too. Watch for new announcements of cable networks to our platform.
Its a no brainier, if you have a big dish and looking for continuous guaranteed programming with it you need to get with Rainier. The time to act is Now and SAVE $200 off our best Receiver. Get one before they're all gone!