NEW PRODUCT ALERT!
Many have asked us for a quality built C Ku Ortho feedhorn. Well Rainier listened and delivers again.  This is the National ADL Quad C Ku feedhorn. Old timers know that the ADL feeds were the best you could always buy for performance and interference rejection. As new interference pops up these days from wireless devices and 5G you need a feed that can reject those signals so your dish continues to work well.
Take a look at the specs.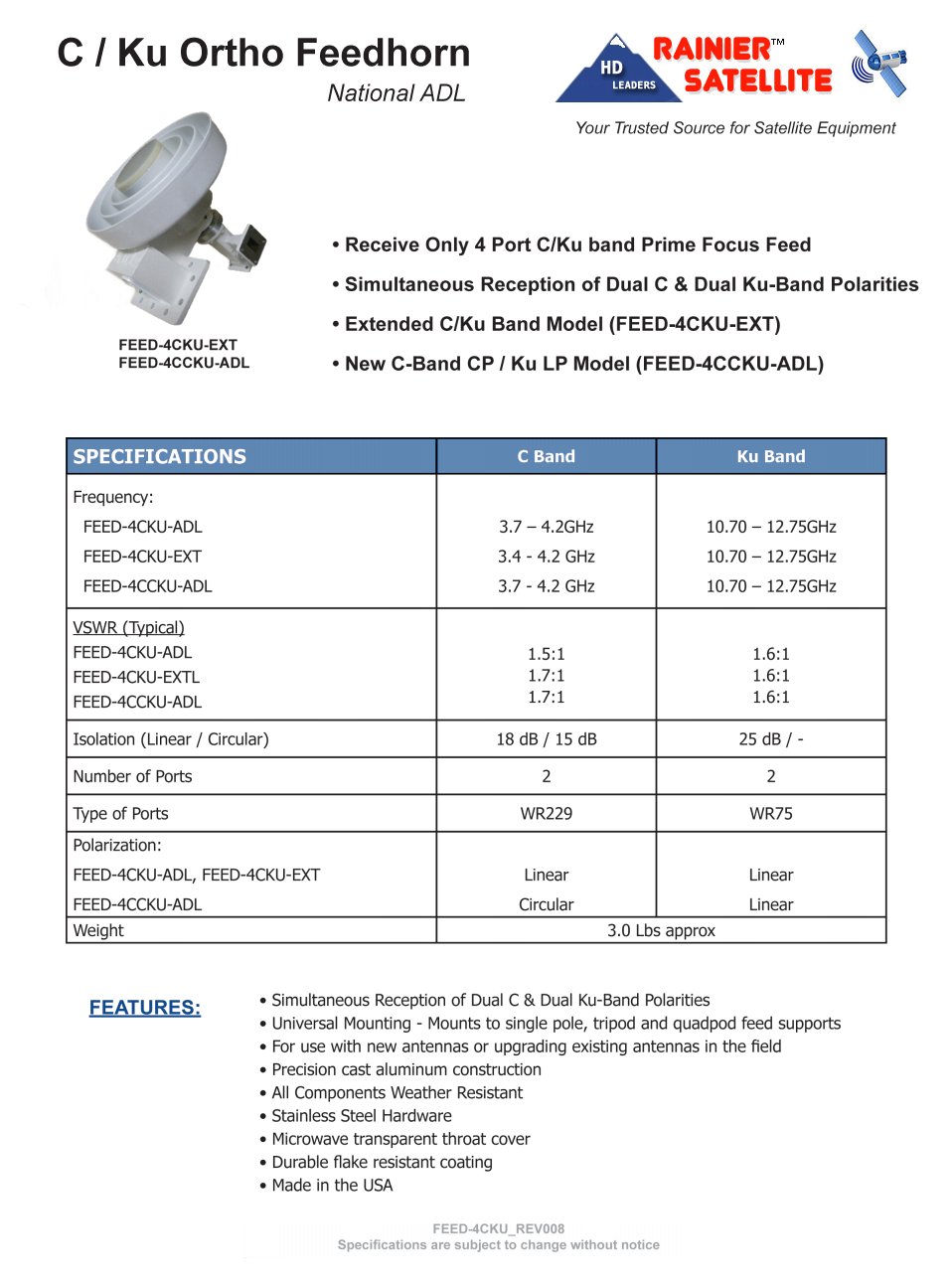 Looking to upgrade your existing system or new build. Get the best from your trusted source in satellite equipment.