By now many folk out there know about our Mighty Mini Tracker (big dish controller). But thats been only half of the story. We spoke about two models being available. With that said  Rainier is pleased to  announce the other side of the story with the introduction of the Mighty Mini Heavy Duty Version. The Mighty Mini's BIG BROTHER!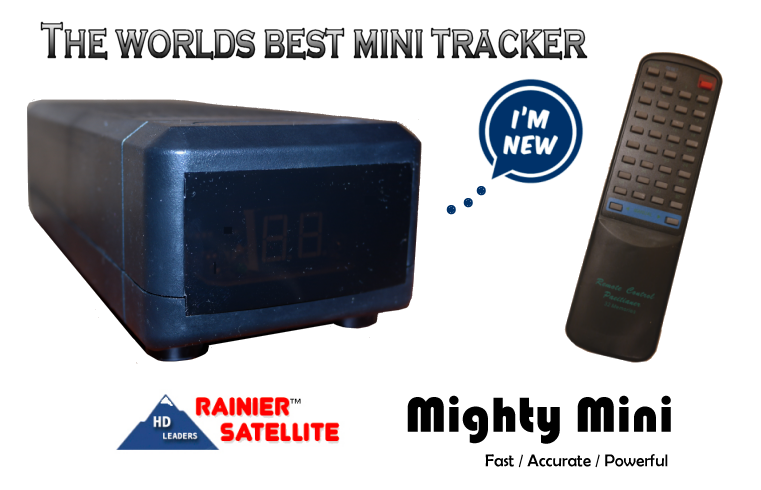 Our new Heavy Duty version is designed and built for installations where a basic mover just won't do. Our HD Plus model includes Rainer's Proprietary PPPT eight element Power Punch Plus circuit with thermal overload shutdown. It's designed for cold climates and installs where an extra start-up punch is needed.
Utilizing the experience of Rainier's highly skilled personal from our engineering department with over 40 years electronic engineering experience we came up with a unique small design that packs the punch needed that no other consumer grade mover can compare with. Our proprietary PPPT circuit utilities military grade specifications and redundancy standard in the design. Its designed, built, assembled, then integrated into the basic Mighty Mini at our facilities in the U.S.A. Units are individually tested by qualified Rainier personal to insure each unit meets the demanding specifications Rainier requires. It's Top Quality from the ground floor up.
HD Features:
Heavy Duty Model (MMBDT-H) for Cold climates or adverse conditions.

Compact Design. (sits next to our D9865 receivers)

Super Simple Installation Setup.

One Button Direct Satellite Tuning.

32 Direct Entry Satellite positions

.

Non-volatile memory.

Powerful 36 Volt DC for M1 M2.

PPPT Boost High amperage design

.

PPPT Military spec components.

Eight element Power Punch Plus circuit with thermal overload shutdown

.

Designed for cold climates and installs where an extra startup punch is needed.

Compatible with any Actuator including H to H using a reed, hall, or optical sensor.

5 volt rear terminal for optical sensor.

Power Punch for fast startup.

10 Amp 110 VDC rated dual motor relays.

Electronic Overload Protection.

Anti-miscounting design.

Large "easy to read" Green LED Display.

LED bars show dish movement direction.

Full Size Remote and buttons, 37 Keys. Easy to use.

Countdown memory clear reset function.

Full Function IR remote control.

Dimensions 3.75″ L, 11.0″ D, 3.75″ H

.

AC Voltage in, 115v 60 Hz.
Large LED Display:
The Mighty Mini makes it is Easy to see what Satellite your on even across the room with its large green LED display.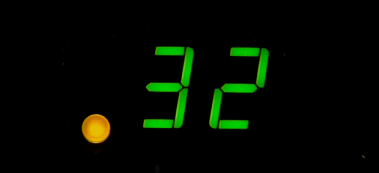 If you been looking for the best high quality mover for your big dish your search is now over. Grab a Mighty Mini HD! Only From Rainier Satellite. Were dedicated to rebuilding C band satellite TV.