Are you a 4DTV subscriber with Programming Center or Skyvision?
Did you know there is less than 3 months left till full HITS shutdown? June 30th 2016. Shutdown is beginning April 12th with Aljazeera America leaving.
What are you going to do with your big dish to watch your favorite shows after shutdown?
WHY WAIT?
You can Upgrade Today to the best kept HD secret out there, Rainier Satellite.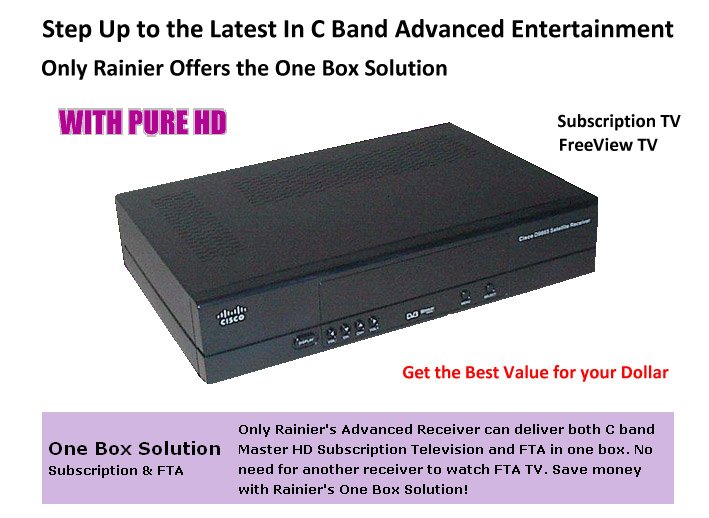 We are offering a special upgrade package for all current 4DTV subscribers.
By calling 509-486-4137 you can get the upgrade code to get our special price.
Once you have the upgrade code you can enter it  HERE
You programming options start as low as $10.83 a month.
Is your 4DTV on its last legs and you need a NEW dish mover? Did you Know Rainier Satellite offers a fine quality dish mover for only $99.99 with purchase of our D9865H receiver.

GET ON BOARD TODAY!! ENJOY PURE HD NOW! DON'T BE RUNNING AROUND IN CIRCLES ON JUNE 30TH LOOKING FOR AN OPTION BECAUSE YOU LISTENED TO HEARSAY OF OTHER POSSIBLE OPTIONS. GET THE SURE THING TODAY! GET RAINIER SATELLITE! WE'LL BE AROUND LONG AFTER THE 4DTV SHOWS NO MORE TV.
THE FUTURE IS BRIGHT WITH RAINIER SATELLITE.
CALL 509-486-4137 Today for any questions about our service and products.