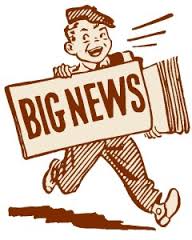 It's great to be a Rainier Satellite subscriber in 2021.
A letter from Rainier Satellites President.
Good Day to all our valued subscribers,
Hope this letter finds you safe and healthy. We know these are trying times financially for many and Rainier satellite is going that extra mile to ease the burden. As many know it's normal for all pay TV providers to have an annual increase in programming prices the first quarter of the year.  Rainier is breaking that rule for our consumer platform for 2021. Even though our yearly programming costs, addition of channels, and business operations have cost us more lately, as President of Rainier Satellite I've made the decision to eat those costs and freeze our programming prices to our valued customers for 2021. We know you value the entertainment we provide for you, and want you to be able to afford and enjoy this entertainment during these trying times.
I'd also like to let you know if you're having problems making your renewal payment all at once Rainier Satellite offers Paypal Credit to help you defer that cost.  There is no Interest if paid in full in 6 months with Paypal Credit. See our website to apply for Paypal credit.
If you have any questions about your account or services you can always call us at 509-486-4137 during business  hours  Monday  –  Friday. 10 Am- 6 Pm PST to speak to a live agent.
Till next time, Best Regards,
Robert Scharmann
President Rainier Satellite LLC