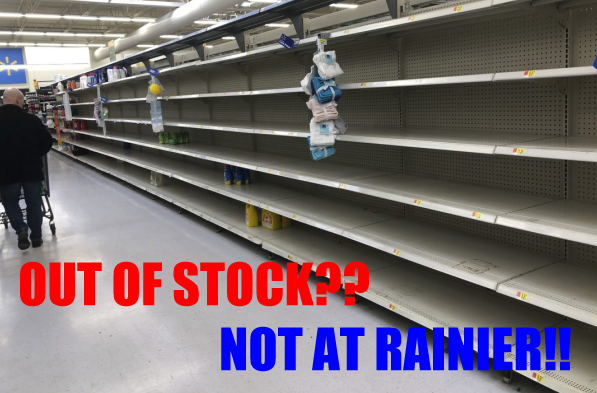 Keep hearing OUT OF STOCK from others… Let Rainier come to the Rescue! We have plenty of stock on hand!
Unlike other satellite dealers who rely heavily on foreign suppliers for goods with no stock, Rainier does not. Our suppliers have stock, are located here in the US, and many of our products are built right here in our own country.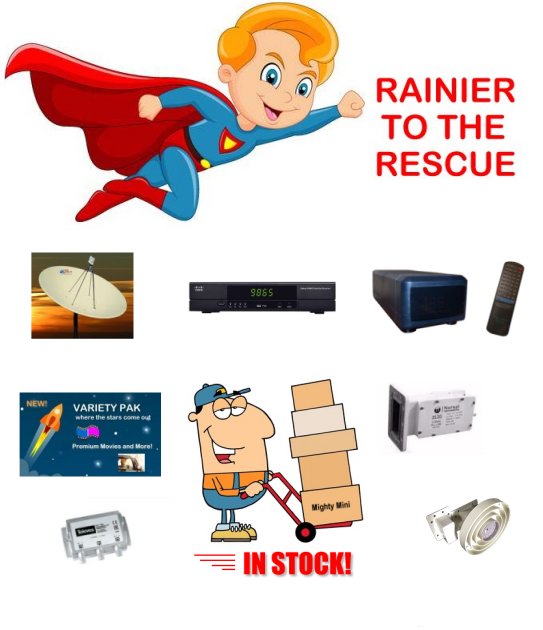 We have Satellite Dishes, Receivers, Dish Positioner's, Feedhorn's, LNB's, TV Programming and more. Everything you need for your satellite setup can be found at Rainier ready to ship TODAY. So why wait forever with no end in sight. You can get it NOW!
At Rainier the customer always comes first… Shop with Confidence. Begin Shopping Now!