We are pleased to announce Rainier Satellite is expanding.  Rainier Satellite is launching our new SMATV platform. We've acquired the rights to all the great networks for our new platform. Over 100 HD & SD channels available. See below…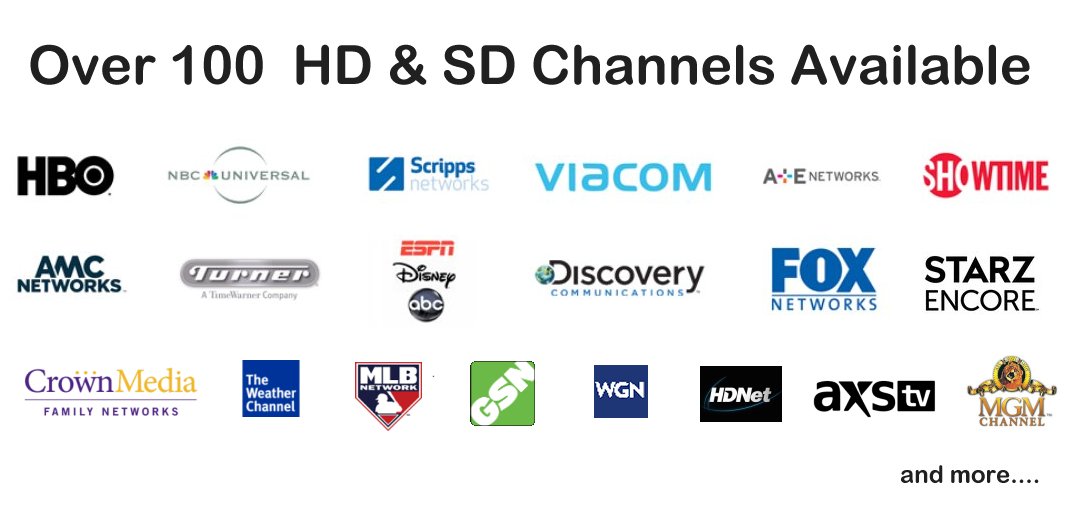 What is Rainier's NEW SMATV Platform?
It's a commercial platform targeted at hospitality suites, bars, restaurants, prisons, MDU's and more. If you own a commercial establishment and looking for an alternative to other means for delivery to your system our SMATV platform is for you. We offer two methods of reception to your headend via c band satellite.
1) Using multiple c band satellites from 133 degrees west to 91 degrees west.
2) Using a single satellite located at 105 degrees west.
We offer well over 100 channels to meet your needs.
For more information contact Rainier Satellite at 509-486-4137.