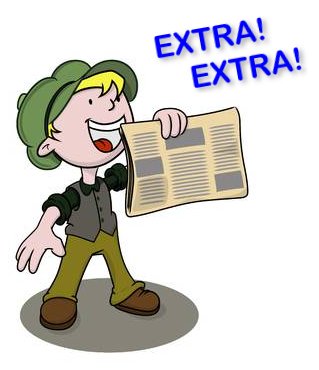 On April 29th, 2019 Comcast HITS removed the 40 plus DMX music channels from their lineup. These were well know by many after being on the 4DTV platform and been in the clear for many years. Their replacements are scrambled and no longer available to FTA users.
More FTA content is going away soon!  ABC Networks has announced  they will be transitioning to a different mode of transmission this summer that cannot be received by FTA receivers.  Rainier is working on options to replace network programming that will be lost.
Attention Newshounds: Its been announced news feeds for CBS and ABC are moving away from satellite delivery. Free feeds continue to dwindle.
Rainier Satellite is sorry to see any satellite channels leave be it FTA or subscription nature. The amount of FTA channel departures are increasing at an alarming rate as many left last year with the trend continuing this year. All is not lost if you own a big dish.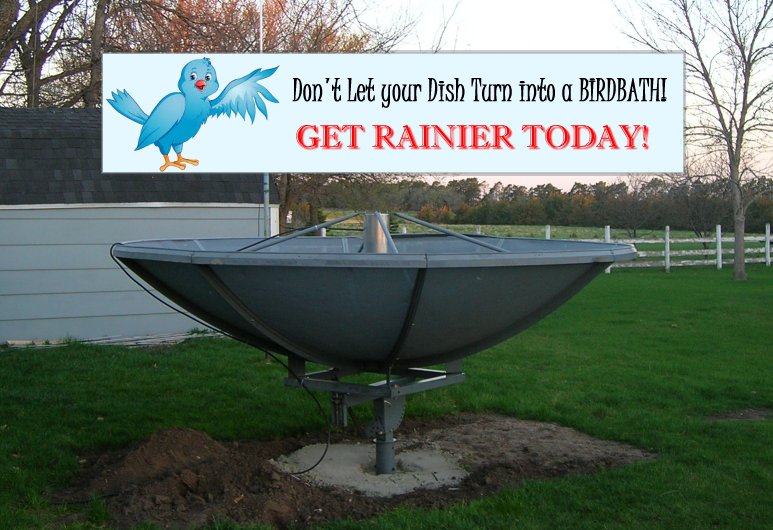 You can keep your dish from becoming a birdbath by filling it with entertainment as a Rainier Satellite subscriber. In fact Rainier continues to add channels to our packages while FTA channels continue to disappear.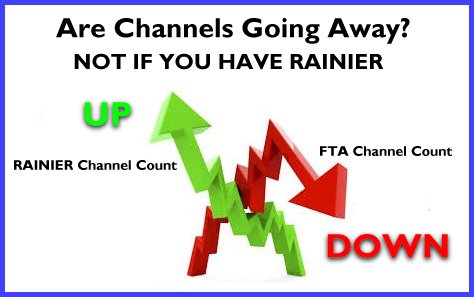 If you been following Rainier's progress get ready for a treat. We're getting ready to announce the acquisition and launch of even more cable TV channels that have been asked for by you the big dish owner. Rainier has worked hard to get to this milestone.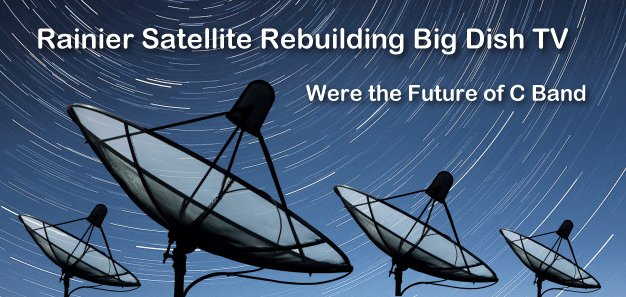 With Spring here there's no better time to get your old tired dish back up to par again with the purchase of our D9865 Satellite receivers and Mighty Mini Dish positioner's. Rainier don't only carry programming, but a full line of high quality gear for you big dish system.