Rainier is pleased to announce we now carry the finest Diseqc switch made. We tested them all and found the Televes wins hands down.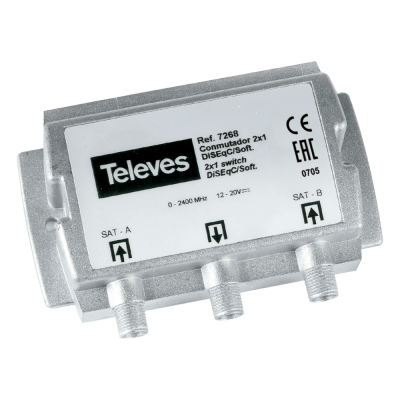 -DiSEqC 2.0.
-High-shielding Zamak chassis.
-Outstanding rejection between inputs.
-Very low through losses.
-Low current consumption.
-Supply voltage between 12 V and 20 V.
For use with our D9865D, H and B receivers, and FTA receivers.
Technical Specifications
Frequency MHz: 0 … 2400.
Through loss dB: < 2.
Rejection inputs dB: > 23.
DiSEqC signal amplitude: Vpp 0,3 … 0,9.
Power supply Vdc: 12 … 20.
Consumption mA: 30 max.
Protection level: IP 20.
DiSEqC and ToneBurst Compatible.