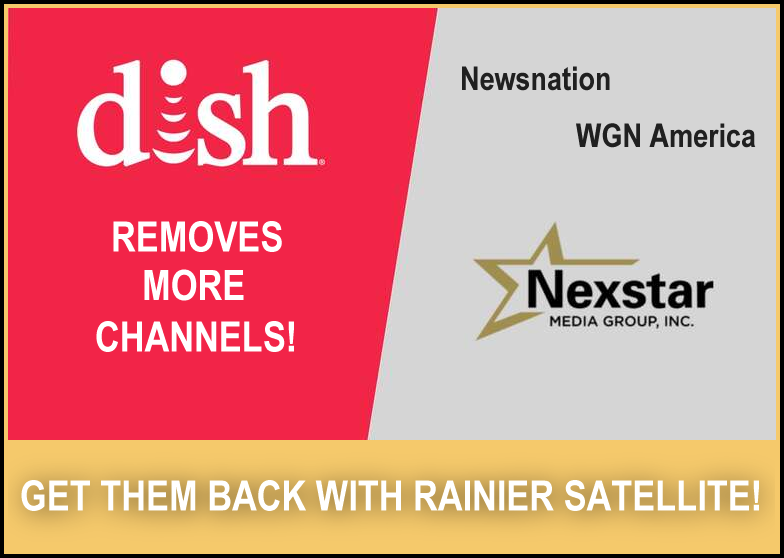 Dish Network does it again! Channels continue to be removed.
Tired of the losing channel merry go round on small dish services?
Get off the Merry Go Round, get Rainier Satellite! We offer NEWSNATION & WGN AMERICA in 100% PURE HD! The price is right too in our Variety pack for only $29.99 a month! No one beats our low price.