HURRY… SALE ENDS OCTOBER 25TH!!!

Summers over and its time to get some of the best entertainment available on C band satellite. As you prepare for the long cold winter ahead Rainier has an early Christmas present for you. Rainier is Choice, and is offering you 3 different levels of savings on our great D9865H HD C band satellite receiver and programming. Many have been waiting for a sale to get on board with Rainier and here's you chance to get on board with the best Big Dish HD secret at a savings to you.
If your Short on Cash No Worries… Rainier Offers 0% financing for 6 months with Paypal credit. Now there's no excuse not to get on board with Rainier.

But that's not all Rainier is delivering more subscription cable channels direct to your dish in the last quarter of 2017. We are adding more Sports content, Distant Networks (Superstations), and other never available on c band TV before content. We are dedicated to C band.We continue to expand our channel lineup and grow.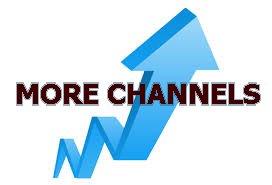 Get the Sale Details and Order Here
HURRY! SALE ENDS OCTOBER 25, 2017.
Need questions answered about Rainier? CALL US AT 509-486-4137
See what Customers are saying about Rainier Satellite?