The 2019 Rainier Satellite Anniversary sale has ended. It was an overall success as we welcomed many new folk into our Rainier Satellite family.
With the addition of some of the biggest networks to our Variety and new Variety Plus packages happening soon the time to buy at the low historic $499 price was a no brainier.  As Rainier would like to keep the price that low daily it's financially impossible.
If you haven't heard Rainier's been working very hard to get you the big name content you want. We're pleased to announce channel's from A&E Networks, (A&E, History, Lifetime, FYI, Crimes & Investigation, …), Crown Media (Hallmark, Hallmark Movies, Hallmark Drama), Scripps, (Food Network, Cooking, DIY, HGTV, …), Viacom, (Comedy Central, TV Land, Nick, Teen Nick, CMT, MTV, MTV Classic, MTV Live, VH-1, …) NBCU, (USA, Bravo, Golf, Syfy, NBCSN, CNBC, …) and more are in the process of being added for our subscription TV service. They will be added one network plex at a time to our packages meeting programmer requirements.
If you missed out on our sale you don't have to miss out on the best entertainment for your dish. As we sell our D9865H receiver at a lower 2019 daily price.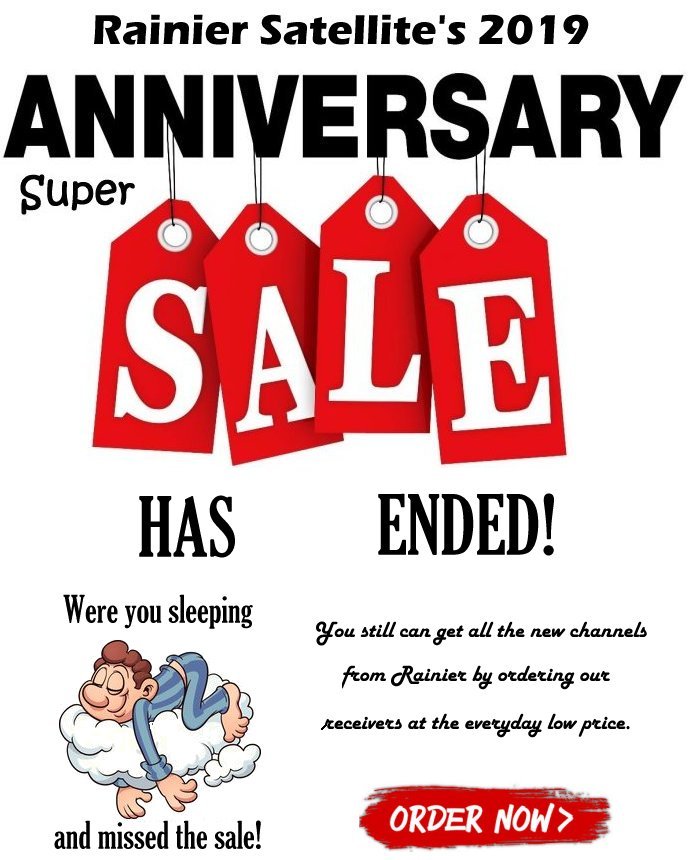 When ordering a new receiver its always a good time to add a new dish positioner. Old buggy units are problem prone. The last thing you want is to not be able to access the best entertainment due to an old mover failure. Rainier has the King of Movers to help fill the bill, our Mighty Mini Tracker line. With the announcement last year and recently of competitor positioner's end of life the Mighty Mini is definitely the mover of choice. They're in stock and won't increase in price in the near future due to high tariff rates like with Chinese foreign made movers. We offer a full warranty and U.S. based phone tech support on this and all our products. We service what we sell.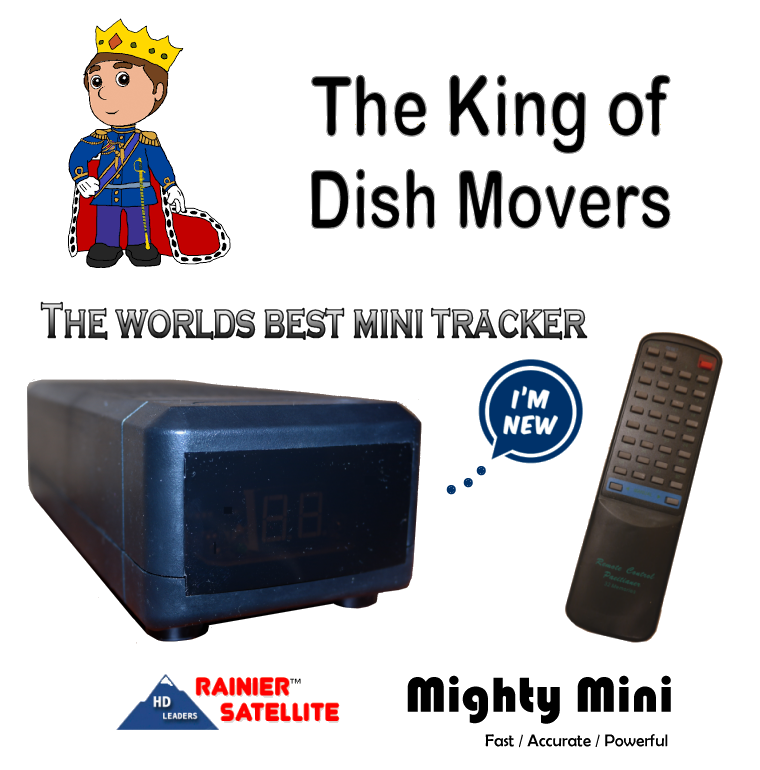 Once again Rainier Satellite wishes to thank all those who make us possible. With your support we continue to grow, and able to bring the best products and entertainment available today.
When your done with the rest come to the best, Rainier Satellite!