Now is your chance to get on board with the best satellite television provider for less than ever before. Its Anniversary days at Rainier. To help celebrate were blowing out the D9865H for the lowest price ever.  For a very short time you can get the D9865H satellite receiver for only $499.99, that's $250.00 off its regular price. To qualify for this low low price a subscription to our new Variety package is required.
Variety offers more for your money than other providers as Premium Movies and Sports are included for a low monthly price of $29.99.  All our HD channels are in Blu Ray or better picture quality. No one else offers this type of resolution. If you own a 4K or HD TV you in for an eye popping treat!
But that's not all Rainier's been working very hard to get you the big name content you want. We're pleased to announce  channel's from A&E Networks, (A&E, History, Lifetime, FYI, Crimes & Investigation, …), Crown Media (Hallmark, Hallmark Movies, Hallmark Drama), Scripps, (Food Network, Cooking, DIY, HGTV, …), Viacom, (Comedy Central, TV Land, Nick, Teen Nick, CMT, MTV, MTV Classic, MTV Live, VH-1, …) NBCU, (USA, Bravo, Golf, Syfy, NBCSN, CNBC, …)  and more are in the process of being added for our subscription TV service. They will be added to packages soon. The big dish is truly back, with the best entertainment possible all in ULTIMATE HD only from Rainier!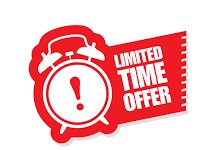 If you own a big dish or looking at getting one. This is your chance to get on board for a short time for the lowest price ever.  Our Anniversary Super Sale ends May 15th, 2019, so don't waste time debating. If you snooze, you're going to lose! This low price may never happen again. You can always use Paypal credit, interest free if paid off in 6 months for the purchase.
If you need more information about Rainier's products and services please call 509-486-4137 to speak with us.
So what are you waiting for?? The time for this SUPER DEAL is slipping away… You can start your order process by clicking below.
Happy Anniversary Rainier!