The days of simply getting ABC  via C band satellite has ended. ABC has upgraded to a commercial modulation which only works with licensed commercial receivers costing $5000.00 or more.
While there's some frustrating work around's using expensive high powered computers, its no longer a simple task as point your remote at your receiver and click. Do you really want to watch TV on a small computer screen?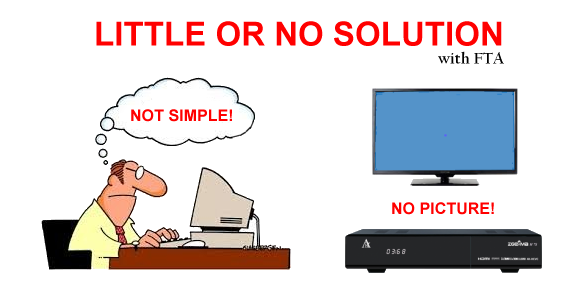 The same happened to CBS and ION a while back. The broadcasters continue to make changes to remove easy access to their distribution networks from c band FTA viewers.
Rainier Satellite never likes to see any content go away. We continue to look for easy viable solutions.
All is not lost.  Rainier Satellite offers two SIMPLE options for network programming. You can still enjoy your favorite shows on your BIG 60 inch TV!
1)  If you live in an area where local channels are available, all you need to do is put up one of our high gain TV antenna's by Televes that work extra hard to get your local channels and networks such as ABC, CBS, PBS, FOX, ION and more.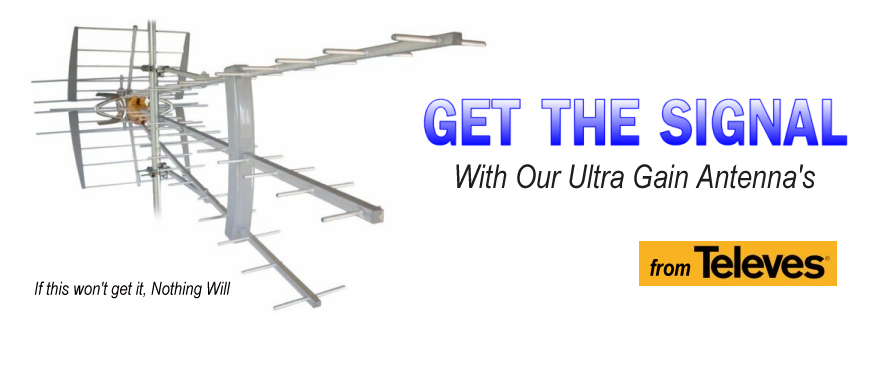 2)  If you live in an area where getting OTA signals is next to impossible. Rainier offers the Toronto 4 pak on the 101 west satellite that carries the networks from Canada, that carry many of your favorite shows from the US.

Rainier Satellite continues to support your entertainment choices and keeps it simple.  Don't have Rainier Satellite yet? Find out more by clicking on the button below. or Call 509-486-4137 with questions.