Looking for a satellite dish positioner for your big dish? Look no further. Rainier Satellite is now the only company offering a positioner. All other vendors are sold out of any products. Due to very high costs to get new units built, shipping costs, and supply chain issues, the chance of V Box's and ASC-1's coming back is not likely.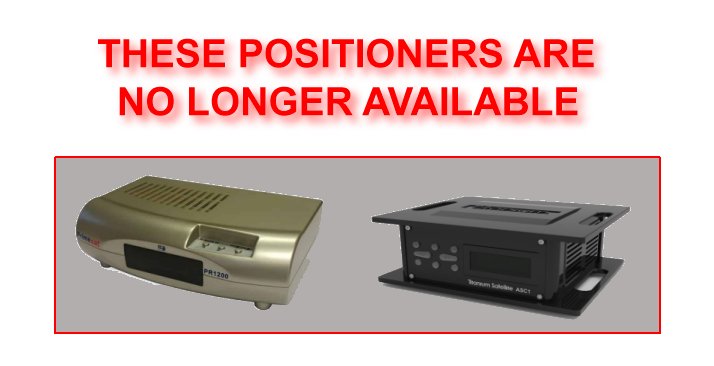 If you have a c band dish you know the importance of having your dish move, why take a chance of losing that. Get our Mighty Mini ED even if it's just for a backup.  They're in stock at our Washington warehouse. We have a good amount in stock . And now they have a lower Inflation Buster price.
You don't want to end up using this to move your dish.
GET OUR MIGHTY MINI INSTEAD!
RAINIER SATELLITE IS YOUR EXCLUSIVE PROVIDER OF SATELLITE DISH POSITIONERS!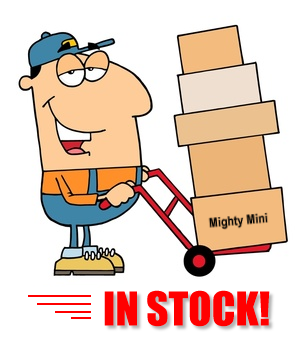 New ED 2022 Updated Model.
More Horsepower Under the Hood.
Moves up to 12 foot mesh dishes effortlessly.
Extra Duty High 3.6 Amp Design.
Get your big dish connected to the world's best mini tracker available on the market today. Improved for 2022. The New Rainier Satellite Mighty Mini Extra Duty supplies a powerful 36 volt high 3.6 maximum amperage current peak to your actuator for high torque accurate flawless movement. This is the highest amperage consumer positioner made today. Forget the low amp V Box, our Mighty Mini ED runs rings around it. Features a two digit numeric LED positional display so you know exactly where your dish is pointing. Four LED bar display operate in sequence to give quick indication to direction dish is traveling. Storing satellites is simple, press one button that's it. Finding your favorite satellite locations is quick and easy with our direct remote keypad one button operation. Safety stop feature stops dish movement instantly by touching any key on the remote. The Mighty Mini can store up to 32 direct entry satellite positions in its non-volatile memory. Power outages can't wipe it out. Includes a fine quality full size IR remote. 115 volt AC operation. Replaces the Mighty Mini SD and HD.

You also can pay with Rainier's new option PayPal Pay in 4 to spread out the payments if you need to.
WHY WAIT? ORDER TODAY!
NEW LOWER 2023 INFLATION BUSTER PRICE SAVE 14%

ARE YOU A SATELLITE DEALER LOOKING TO INCREASE REVENUE?
If you're a dealer wishing to sell our Mighty Mini Positioner or other products call us at 509-486-4137 for dealer options and pricing. (eligibility required)