Attention C band satellite dish users. Due to high demand of our Mighty Mini Positioner our stock is running low. If you need a mover controller  Order Today!
When there gone they're gone! Unfortunately due to the high cost of replenishing stock in today's highly inflated economy, Rainier will not be ordering a new lot once our current stock is depleted.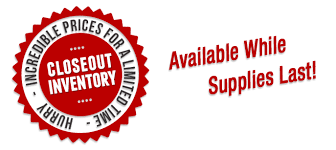 Works Flawlessly with Rainier or FTA systems.
Was:  $179.99
2023 INFLATION BUSTER PRICE
SAVE 14%
NEW 2023 Lower Inflation Buster
Price:   Only $155.99 + Shipping
Features:
New Powerful 3.6 Amp Maximum Current moves up to 12 foot mesh dishes.

New Extra Duty Model (MMBDT-EX)

Power Punch for fast startup.

Powerful 36 Volts DC delivered to M1 & M2 terminals.

10 Amp 110 VDC rated dual motor relays.

Compact Design. (sits next to our D9865 receivers)

Super Simple Installation Setup.

One Button Direct Satellite Tuning.

32 Direct Entry Satellite positions

.

Non-volatile memory.

Compatible with any Actuator including H to H using a reed, hall, or optical sensor.

5 volt rear terminal for optical sensor.

Electronic Overload Protection.

Anti-miscounting design.

Large "easy to read" Green LED Display.

LED bars show dish movement direction.

Full Size Remote and buttons, 37 Keys. Easy to use.

Countdown memory clear reset function.

Full Function IR remote control.

Dimensions 3.75″ L, 11.0″ D, 3.75″ H

.

AC Voltage in, 115v 60 Hz.