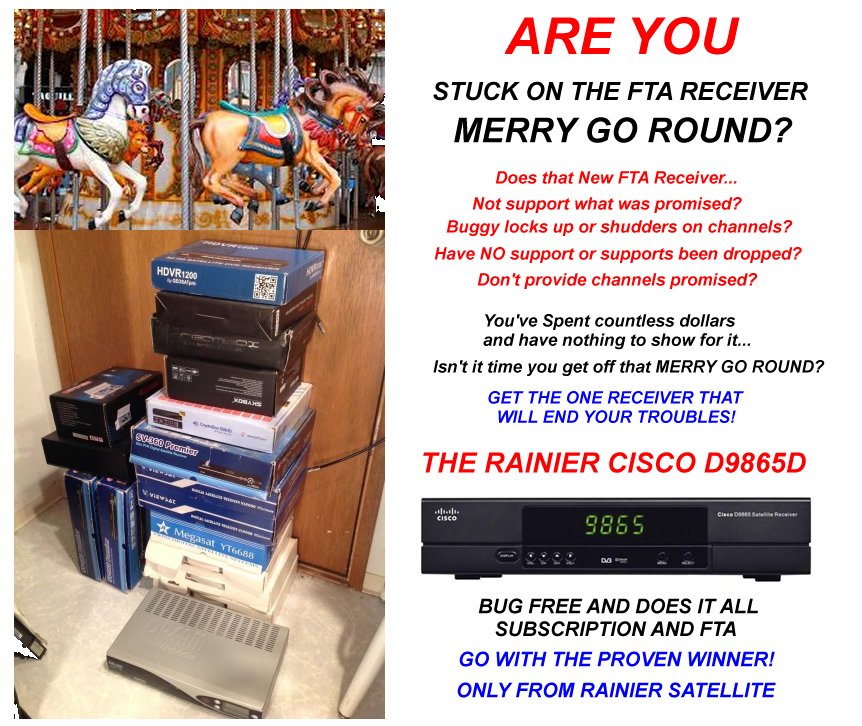 Do you end up buying  the latest FTA receiver every time you turn around being promised by that FTA dealer is it will work without performance issues (such as video audio stutter and lag) ?
Are you promised features such as 4:2:2 that never materializes?
Do you get poor or little support?
Channels promised aren't there or disappear?
Are you promised a firmware update is coming to fix the problems and never does or if so breaks other functions or bricks the receiver?
ARE YOU TIRED OF GOING ROUND AND ROUND AND ROUND TO NO END?
Then its time you look to Rainier for your one stop solution.
Not only is our highly acclaimed D9865D receiver BUG FREE out of the box, it can receive FTA (when available) AND Subscription TV! That NO OTHER  FTA RECEIVER CAN!
Rainier's Subscription channels are reliable, unlike many cable find channels FTA forums post. If your tired of the lights going out GET ON BOARD WITH RAINIER! Your Favorite Subscription Channel will be there 24/7, 365 with a subscription to us. Its a no brainier.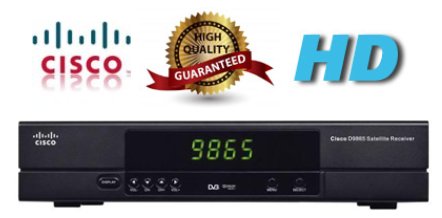 FULL TECHNICAL PHONE SUPPORT ON OUR PRODUCTS.
RAINIER SATELLITE CONTINUES TO GROW AND ADDS CONTENT.
CONVINCED YET?

If you any have questions please call our customer service center at 509-486-4137
RAINIER SATELLITE We are the future of C band TV.